Be the envy of the block.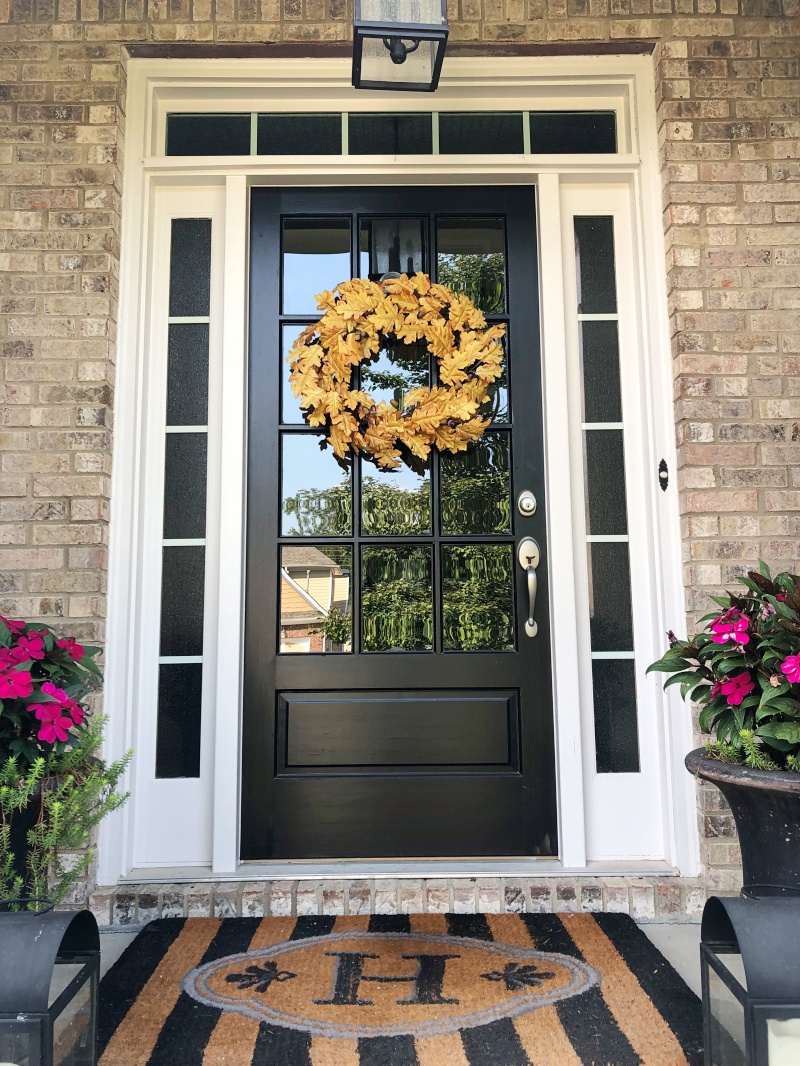 Choosing the right door that fits your needs might seem like a difficult decision, but it doesn't have to be when you come to Gulfside. With the wide range of patio door styles and designs to suit every taste and budget replacing patio doors is a breeze. We offer well-crafted replacement patio doors, including sliding patio doors and French doors, in various styles, finishes, and colors.
The entry door to your home makes a statement, it's a great way to improve the look and value of your home. Choose from a variety of fiberglass doors which combine the beauty of wood, the strength of steel, and lasts longer than both combined. Our doors are water, fire, and impact hurricane resistant. Customize to match your personal style with many options:
Decorative glass, etched, or clear
Stainable/paintable wood grain surfaces with texture
Decorative hardware
Impact Rated Doors
Adjustable wheels / Double strength glass – for an extra layer of protection / Weatherstripped interlocks – minimize air filtration
Gulfside Windows, Doors and More has the new patio doors you need for your beautiful Florida home. When it comes to replacing sliding glass doors, the possibilities are endless with Gulfside. Do you have trouble gliding your patio door smoothly? They could be corroded, or just simply need the tension adjusted. Our patio doors never need painting and only require simple cleaning. Install a new, efficient patio door and stop drafts, save energy, eliminate leaks and restore smooth operation.
Doors, door glass, frames, astragals, weather stripping, thresholds, locksets, and hardware. We create entry systems with amazing appearance and superior performance. So many options to match and accent your home. Whether you need a single patio door or multiple entry doors for your home, Gulfside Windows, Doors and More, have you covered! We price match guarantee our products. Also, thanks to the lifetime transferable warranty standard on all our products, you can be confident in your investment. Get a Free Estimate today!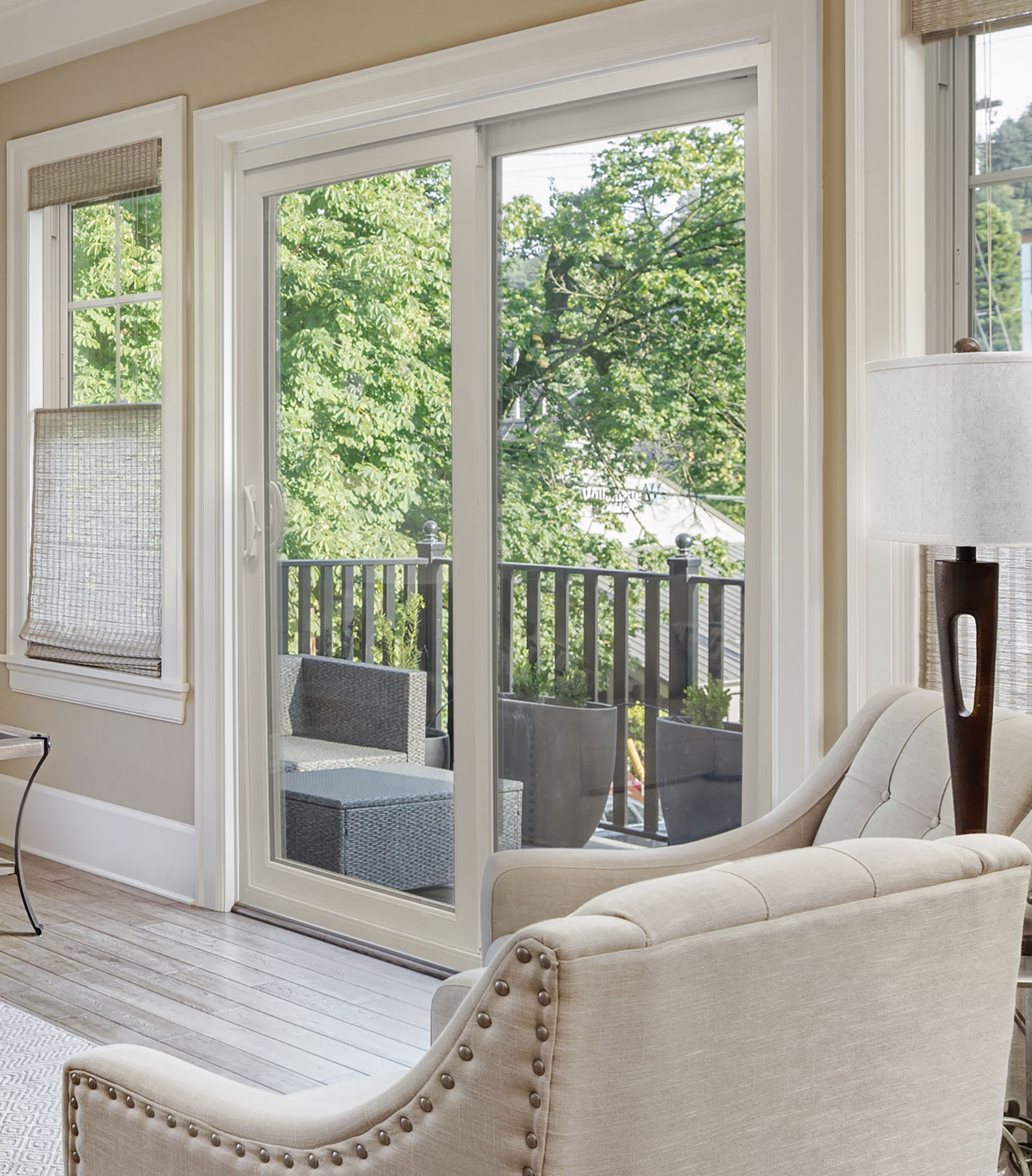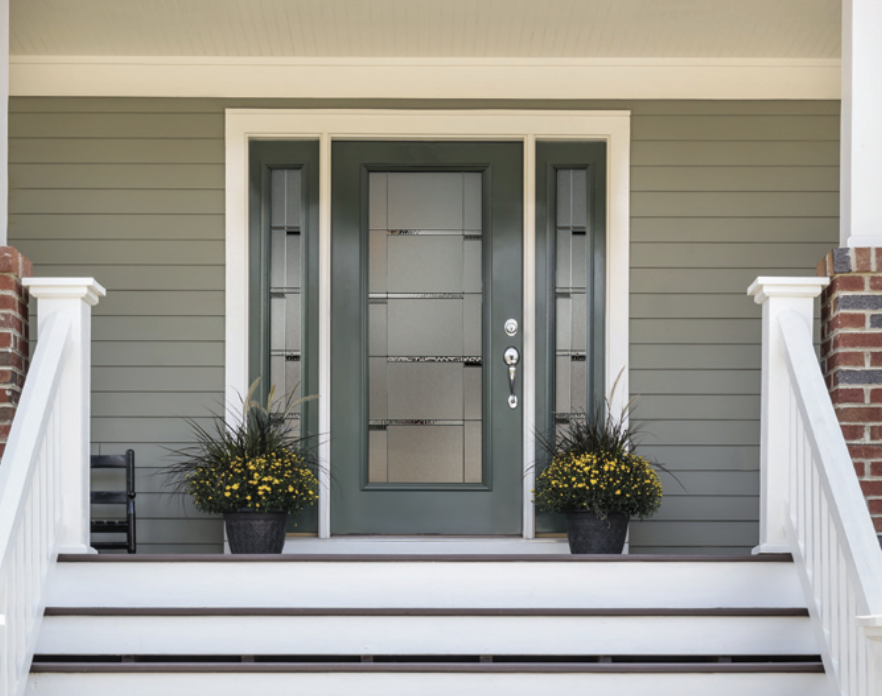 Great craftsmanship, beautiful glass patterns, multiple finish hardware options, superior construction, and energy-saving features all come together in a wide range of entry systems that enhance the value of your home and add beauty to everyday living.
Exterior Door systems you can Trust. BHI Doors is a collection of best-in-class components (doors, doorglass, frames, astragals, weather seals, thresholds, locksets, and hardware) used to create entry systems with enduring good looks and superior performance. The majority of our door systems are tested to the HVHZ (High Velocity Hurricane Zone) standards, the most stringent hurricane codes ANYWHERE in the United States.
Servicing Central & South Florida
You may have never experienced service at this level during any previous home improvement project. We treat your home like it is our own and take extreme care installing your windows and doors.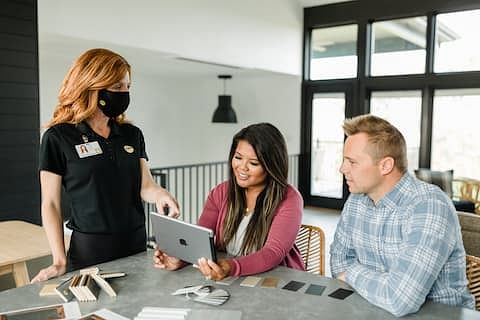 Therma-Tru Doors
Classic-Craft® Collections: Classic-Craft fiberglass doors are uniquely detailed, premium entryways that blend architectural character with precision craftsmanship to deliver an entry door that looks, feels and sounds like an authentic wood door.
Fiber-Classic® Collections: Available in oak or mahogany wood-grain finishes and a wide assortment of door sizes and glass designs, Fiber-Classic entry doors are sure to complement your home's aesthetics and meet your style preferences.
Smooth-Star®: If you're looking to brighten your entryway with a pop of color, the clean, crisp contours of Smooth-Star ready-to-paint fiberglass doors are the perfect upgrade for your home. Featuring a smooth, paintable surface that doesn't require primer and more durable and attractive than steel, Smooth-Star doors are available in a wide range of sizes, entry door styles, panel designs and other options to meet your needs.
Pulse Collections®: Turn your entryway into a piece of modern art. Pulse provides you with a contemporary selection of door styles and glass designs that you can mix and match to create your statement. Pulse features three distinct aesthetic approaches — Echo, Linea and Ari — for sleek, modern designs and vintage style in exterior doors that perform to Therma-Tru® standards.
Profiles™: Affordable and stylish, Profile steel doors offer you the versatility of a ready-to-paint door in a range of front-entry and house-to-garage style choices. Profile steel doors feature secure and durable 24-gauge steel with fire-rated options, making them a popular choice for a house-to-garage door.
Traditions: Durable and attractive, Traditions ready-to-paint steel doors offer an affordable selection of stylish designs and value-based options to create cost-conscious front door alternatives. Traditions doors are also a great choice as a house-to-garage door because they're available in various sizes and fire safety options.
As the top window and door replacement company in Central Florida, our team specializes in many styles of windows and doors designed to fit any budget.  We also guarantee the best customer service you'll find in this industry. 
420 Roberts Rd, Oldsmar, FL 34677
Mon – Fri | 9a – 5p Sat | 9a – 2p Sun | Closed
Gulfside Windows, Doors & More Serving Clients in:
Clearwater, Dunedin, Palm Harbor, Largo, St Pete, Oldsmar, Safety Harbor, Tarpon Springs, Belleair, Indian Rocks, Indian Shores, Redington Beach, Clearwater Beach, St Pete Beach, Tiera Verde, Hillsborough County, Pasco County, Sarasota, Bradenton, Venice, Palmetto, Spring Hill.
Subscribe To Our Newsletter