Hurricane Screens
Removable hurricane product that can be deployed easily before a hurricane.
Request A estimate
 EzMax is a removable hurricane product that can be deployed easily before a hurricane. It does not need the room required as other storm panel products require for storage. all of EzMax shutters can easily fit into 1-3 bags for storage.
   SolarMax is a retractable shade screen that with a click of a button can convert garages and lanais in to a screen room. It can minimize rain and wind, reduce Ultraviolet exposure, stop bugs, and shield from the glaring sun.
Protect your property with Hurricane Screens!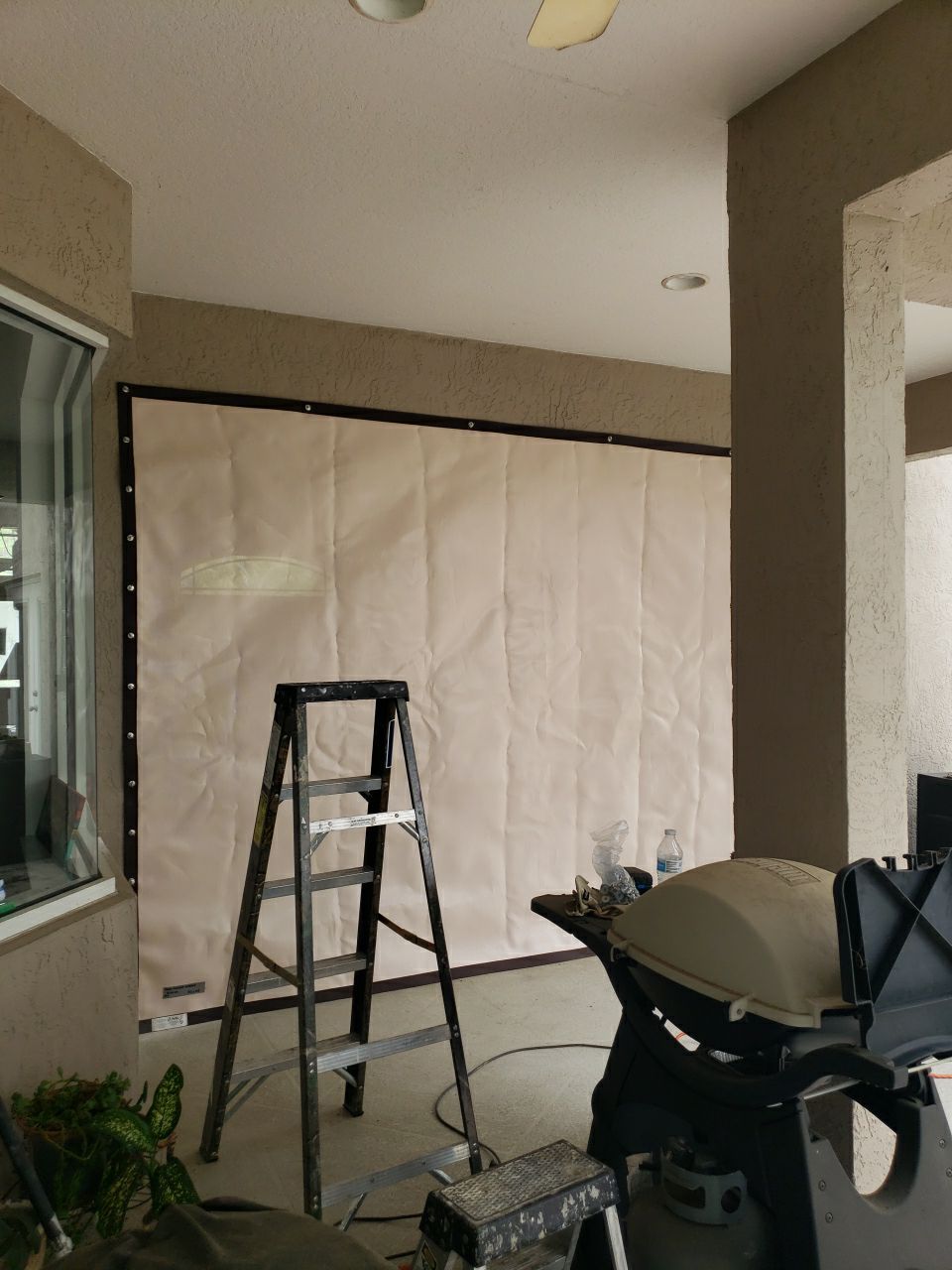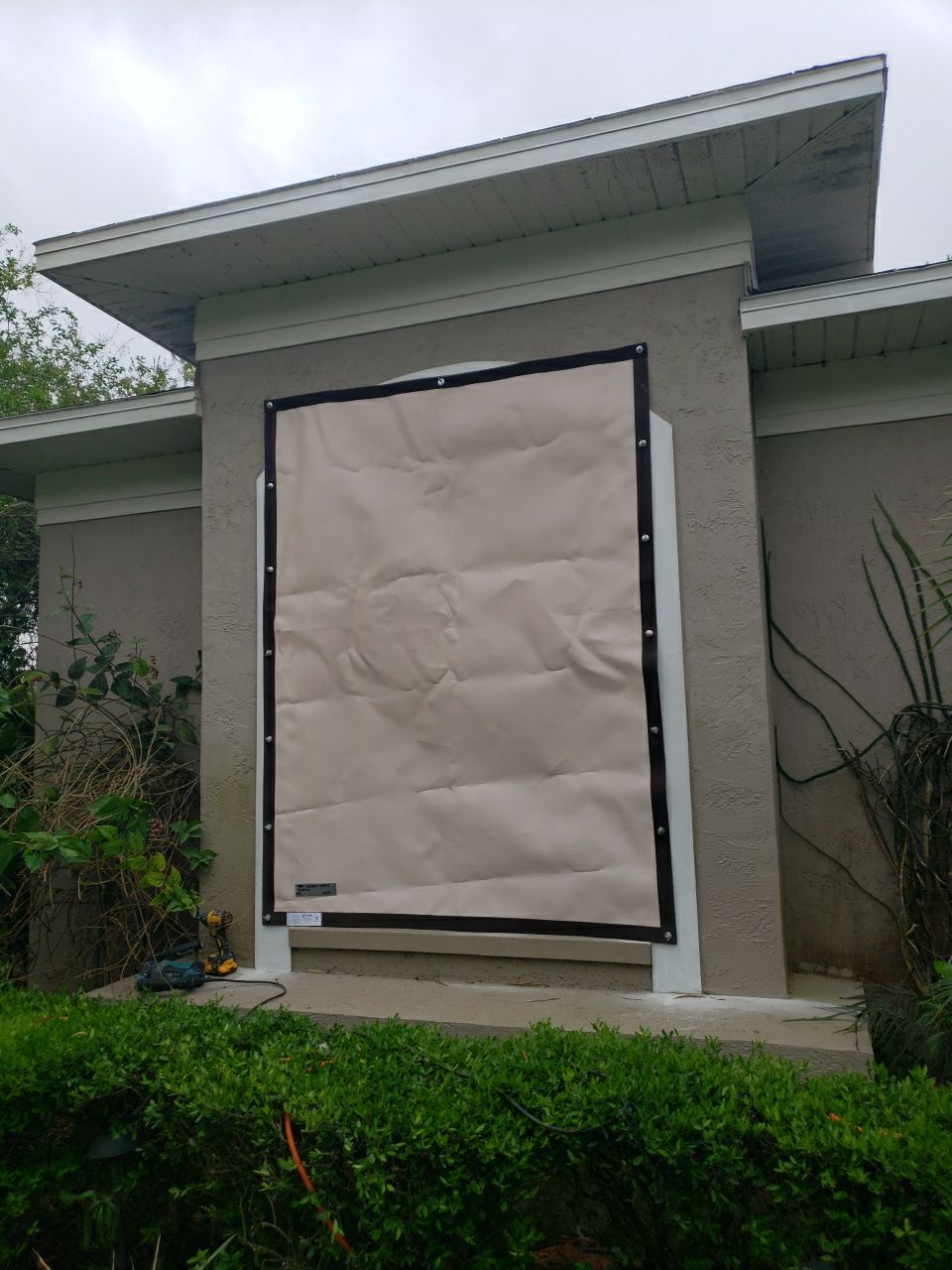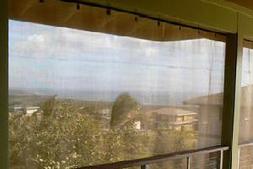 If you decide to stay in your home during a storm, don't subject yourself to cave-like conditions. Being totally isolated within the walls of your house with shutters rattling, winds howling and debris crashing can be absolutely nerve racking. Not having the ability to see what is happening outside your home can cause result in a claustrophobic reaction.
Not a problem with our screens!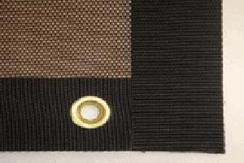 We thermally bond re-enforcement to both sides of the screen. This re-enforcement eliminates the fraying of edges. This fraying will occur even with heat-cut edges when the wind buffets the screen during a wind event. The thick re-enforcement allows grommets to be set perfectly, eliminating tear-out conditions that occur in other products. Because this edging is heat-sealed and not sewn, it does not experience the puckering of weathered polyester thread; this allows EzMax to hold it size true, year after year.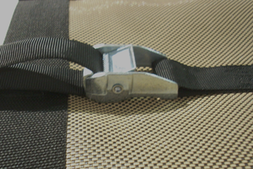 Our buckles are test-rated at 1800 lbs. The buckles use a mechanical locking system. As the load increases, the buckles grab harder; this eliminates the slippage problem plastic buckles face. Plastic buckles rely on friction alone, and their holding power is greatly reduced when wet. Our buckles are made from zinc, a material stronger than aluminum and known for its rust-proofing properties.
As the top window and door replacement company in Central Florida, our team specializes in many styles of windows and doors designed to fit any budget.  We also guarantee the best customer service you'll find in this industry. 
420 Roberts Rd, Oldsmar, FL 34677
Mon – Fri | 9a – 5p Sat | 9a – 2p Sun | Closed
Gulfside Windows, Doors & More Serving Clients in:
Clearwater, Dunedin, Palm Harbor, Largo, St Pete, Oldsmar, Safety Harbor, Tarpon Springs, Belleair, Indian Rocks, Indian Shores, Redington Beach, Clearwater Beach, St Pete Beach, Tiera Verde, Hillsborough County, Pasco County, Sarasota, Bradenton, Venice, Palmetto, Spring Hill.
Subscribe To Our Newsletter