Are you ready for incredible Black Friday savings that last all month long? Gulfside Windows and Doors is thrilled to present our Black Friday Extravaganza, and it's not just a one-day event – we're extending these amazing deals for the entire month! ?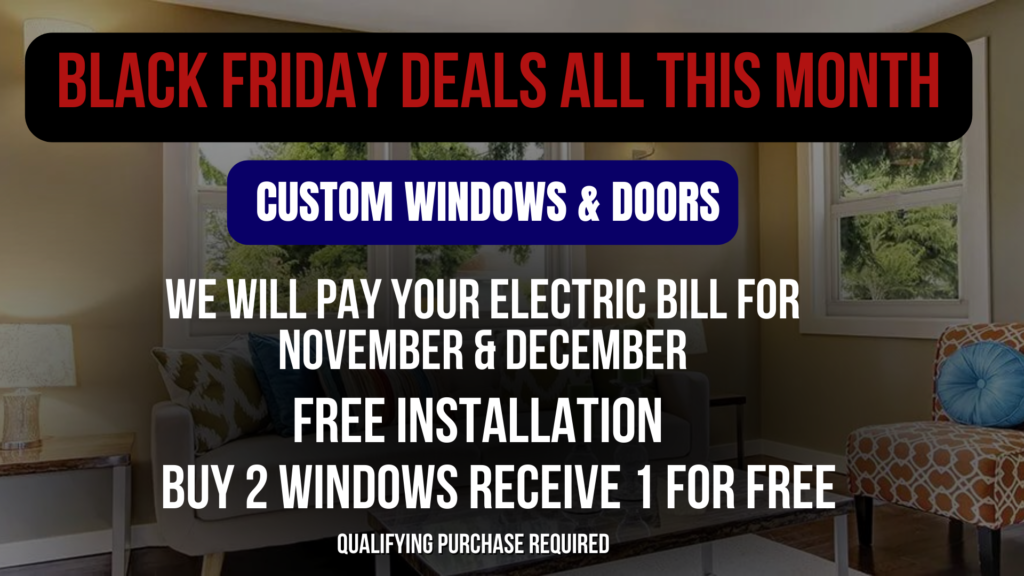 Upgrade Your Home with Unbeatable Offers
At Gulfside, we believe that every home deserves the best, and this Black Friday, we're making it easier than ever to transform your living space. Check out these fantastic deals:
? Buy 2 Windows, Get 1 FREE! ? Give your home a fresh look and increase its energy efficiency with our top-of-the-line windows. When you purchase two windows, we're gifting you a third one for FREE! It's a great opportunity to enhance your home's appeal and value.
? FREE Installation ? Not only are we offering incredible deals on our windows, but we're also providing FREE installation. Our team of experts will ensure your new windows and doors are installed professionally and seamlessly. Say goodbye to the stress of installation costs!
? We Will Pay Your November and December Electric Bill! ? The cherry on top of our Black Friday Extravaganza – we're taking care of your November and December electric bills! That's right; we'll handle your electricity costs for two months, so you can enjoy both comfort and savings during the holiday season.
Please note that some offers may require a qualifying purchase.
Request Your FREE Window and Door Quote Today
Don't let these incredible Black Friday offers pass you by. Now is the perfect time to transform your home, save money, and enhance your comfort with Gulfside Windows and Doors. Request a FREE window and door quote today and take advantage of these unbeatable deals.
Gulfside's Black Friday Extravaganza is all about making your home better, more energy-efficient, and budget-friendly. Don't wait – contact us today and let us help you take your home to the next level. Your dream home is just a quote away!
Ready to receive a free window and door estimate? Click the link to connect with our team today. Request Quote