How PGT® Windows Reduce Noise
Your home should be your safe place and a place to rest or recoup from the day. With older or poorly installed windows and doors, you may find yourself hearing the outside world inside your home. If this is the case noise reduction windows & doors can offer the best solution to provide relief from outside noise. PGT WinGuard products can provide up to 32% noise reduction and provide increased security.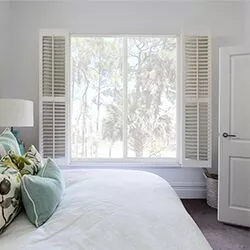 "PGT WinGuard® windows and doors significantly reduce ambient noise by absorbing sound rather than transmitting it, keeping outside disruptions where they belong."
There will be a PVB interlayer also. Being thick, this layer can break down the sound waves that come from outside. The Sound Transition Class (STC) indicates the sound-reducing efficiency of the PGT WinGuard® Windows. This shows that the windows provided by PGT will ensure a very quiet atmosphere inside the home. PGT WinGuard® Windows can ensure uninterrupted sleep even if the house is located in a very noisy neighborhood. The glass of the PGT WinGuard® Windows reduces heat buildup inside the house so that the homeowner heating or cooling bill is decreased. This will facilitate more conservation of energy through the home. The window frames provided by PGT WinGuard® Windows come in a variety of designs, finishes, & hardware offering many options.
Ideal For Summer & Winter
Replacement Windows provided by PGT WinGuard® Windows is not only energy-efficient but also more comfortable. They ensure a better curb appeal. These windows are of superb quality and they effectively block the sound waves from entering the home. The special coating on this glass allows natural light inside the home but blocks UV and Infrared rays. Since emission from these coatings is very low, there will be no fading of interior articles including furniture.
During summer these windows keep the interior cool by way of preventing heat penetration and in winter it prevents heat from escaping from inside the home. PGT Windows offer double-hung windows to effectively block the sound waves that come from outside. The PVB interlayer and the impact-resistant glass together make the house free of noise pollution. When it comes to noise reduction PGT Windows help ensure that the homes are sealed tightly to prevent drafts of sounds from entering. The windows are made exactly according to measurements and other specified details of the home. The high-quality glass and the composite frame made of exclusive quality material together ensure superior performance by the windows. Once PGT Windows is installed the energy bills will be considerably lower.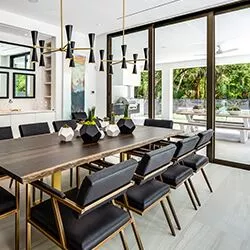 At Gulfside Windows and Doors, our team of experts can support your window or door project by answering any questions you may have about products or installation.
To get a free, no-obligation quote contact Gulfside Windows And Doors and schedule a free in-home consultation. Learn more about questions to ask when hiring a window company.